Marina Pullin
Marina is the Chairperson of the Foundation and helped establish the Constitution, Incorporation framework. With her strategic assistance and advice, the 4 Good Foundation successfully achieved the DGR status with the Australian Taxation Office. Marina is currently working towards a major social enterprise projects to bring better taxation options to Australian not for profits.
Marina is one of the finalists for the Optus Business Awards, Business Woman of the Year 2016.
_____
Jonathan Teubner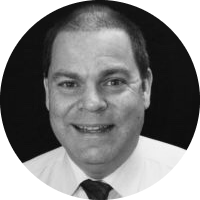 Jonathan focuses on family time with his wife and daughter as well as pursuing lifelong passions in following football and cricket. It is his desire to assist in the development of a safer and more considerate world for women by focusing community support on those that need that help the most as sufferers of the scourge of domestic violence that has lead him to work with the For Good Foundation. By utilizing the skills developed across his career, he is able to give back to the community and help improve the society his daughter will grow into; and the For Good Foundation is the perfect vehicle to engage in this change.
_____
Andrew (Andy) Watson

Andy is currently part of the leadership team with Bunnings where he has developed and led teams in a highly competitive industry and brings over 20 years' experience in business operations and business innovation strategy development and implementation.
In addition to his current position Andy has led various organizational projects across large corporations, start-ups and technology commercialization ventures and finds time to freelance as a Technology Commercialization Analyst for Availer, customer insight research report author for Swinburne University, whilst completing an MBA at the University of South Australia and Blockchain Strategies and Applications at Melbourne's RMIT.
As the father of a young family Andy understands the importance of social change by making a positive difference to the lives of those in need of support.
_____
Maria Phuong
Maria has worked in the design, communication and marketing profession for over 12 years working in a range of organisations and teams across multi-faceted projects. Her skills have proven to be transferable across different sectors with one key driver – effective communication.
Joining the Foundation in 2020, she is passionate about contributing to the community and playing a part in making a difference.