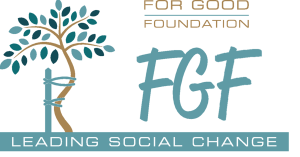 The 4 Good Foundation relies upon donations from the community to fund the projects we manage.
Becoming a 4 Good Member of the 4 Good Foundation is an easy and greatly appreciated way to aid your community on an ongoing basis. By joining us, Members donate however much they choose to a project specifically or the Foundation generally. You can do this on a weekly, fortnightly or monthly basis. It can be as simple as donating $5 every pay day, and as vital as the lifeline to our projects.
We understand that in modern times, there seems to be many causes asking for your money. What we provide is that we ensure that the benefits generated from the resources donated are a part of the community you belong to. If you elect to join a particular project, we will be sure to keep you updated on progress and events related to that project.
When that project concludes, you can choose to direct your donation to another project, to the Foundation generally or to cease your membership, no pressure! The 4 Good Foundation wants to show you how community directed funds can be the catalyst to positive community change in a productive, transparent and tangible way. Watch us direct your generous donations to benefit the community you are a part of! So what are you waiting for? join us to see how your contribution can benefit not only yourself but everybody around you.
As a uni student, interning at the 4 Good Foundation was one of the most valuable learning experiences of my degree. I was able to work in a progressive and innovative business environment with a fantastic team who helped me develop my skills as a young professional.  I got to work on many great projects and was impressed with how the 4 Good foundation utilized modern fundraising methods to make a difference, such as online donations through their SwearTober site and the development of a mobile application to provide support to at risk children. The 4 Good foundation is a great cause and I'll be sure to volunteer again to help combat domestic abuse in our community.

Sean Roddy, 2016
To be a part of the innovation of not for profit organisations email volunteers@hfgf.com.au.