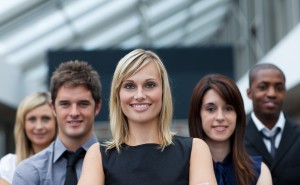 Partnering with the 4 Good Foundation provides the opportunity to support the activities being run by the Foundation. It positively shows consumers and other organisations that you and your business have an interest in supporting your community.
Businesses and organisations can assist in funding employment training for disadvantaged individuals, supporting fundraising activities, assisting with scholarships for further education and supporting the research conducted by the Foundation.
Your support will be a pivotal of helping those who have been subject to misfortune further develop themselves and have access to positive development.
Partnerships
When businesses partner with us, they become an Executive Corporate Member of the 4 Good Foundation. By becoming an Executive Corporate Member, your business becomes apart of the change you wish to see in the South Australian Community via your crucial support.
The Foundation also offers business the opportunity to get their staff involved, via our Sweartober campaign
2016 to 2017 | 4 Good Partners